Dan Britt teaches private drum lessons in Northern New Jersey and is involved with numerous educational collaborations, including several projects with Swiss Chris–Music Director/Drummer for Grammy-Winning John Legend.
As a teen, my good friend Misha, a true scholar, got me into quotes by some of the great American Transcendentalist writers such as Henry David Thoreau and Ralph Waldo Emerson.  One quote that remained with me was one of Thoreau's that refers to how much detail there can be in our every day, and that we should "simplify, simplify, simplify"!
It always made a lot of sense to me! But when you realize that he said this in the 1800′s before all of this emerging technology and mass detail, it makes SO much more sense!
We sometimes need to get back to simplicity, and just the act of physically and emotionally expressing. And going over to a drum pad, a drum, or drumset and doing whatever you want is a great way to do this! What a natural activity–the act of drumming puts us in THE NOW and in THE PRESENT. In that sense, it is a gift, so take advantage of it! It also can be an expression and release of any emotion, such as joy or frustration, and an artistic application!
Well, what are you waiting for? Ready!? 3, 2, 1, DRUM!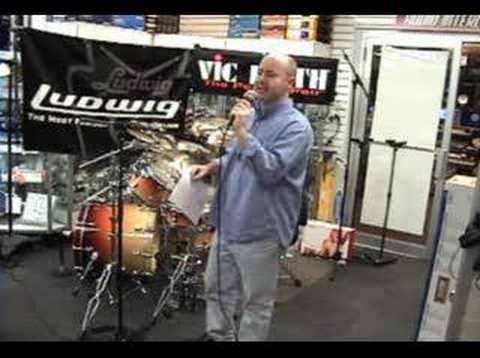 Dan Britt is hailed as one of the "most forward thinking drummers/educators in the industry" by Soprano's Show Music Contributor Terry Silverlight (Billy Ocean/George Benson/Paul Shaffer). Dan has become a well-respected name in education. His award-winning website and videos have inspired and encouraged drummers around the globe.